Natasha, with a MSc in Sports Science, an agility career of over 30 years working multiple breeds and a creator of national and international champions, there is no one higher qualified to assist you in achieving you and your dog's agility potential.
A subscription that has something for everyone regardless of where you live. A chance to get high quality training resources all at the click of a button and tailored to you.
What's included?
Online Training Club - enabling you to train with Natasha, fortnightly course maps with objectives, handling suggestions and reward points to direct you in delivering the best training. *see below for more detail,
Free access to the Agility Wise Glossary to help with your understanding of agility skills and terminology,
Option to opt in to the free AW Community Facebook page for you to interact with Natasha for training advice and other AW Members to share experience and support,
Unlimited access to purchased Educational Modules that will remain active on your unique AW Member's Page for the duration of your membership,
Priority invite to Face to Face training sessions with Natasha - see AW Facebook Community Page or contact us
Reduced training fee's for AW Members,
Invited to monthly AW Members training days, held in central England - see seminar page for dates and upcoming events
Priority invite to any national or international hosted training sessions by AW (spectate or participate ability depending),
Access to Sponsor discount vouchers.
This fantastic product combines our Online Training Club and Educational Modules to enable you to have the tools specific to your needs to succeed, all for the price of £18 per month.
To take advantage and become an AW Member, subscribe today by selecting the club or clubs below that are suitable to your needs and get your unique training resource started today. No minimum contract and a fully data and financially secure site to interact with.
Interested in joining multiple clubs? Not a problem! Each additional club will only be charged at £9/month
---
Online Training Club
Natasha publishes her session plans on a fortnightly basis. This enables you to train these sessions as she clearly outlines objectives, handling techniques and the reward methods she uses in her own dogs' sessions and also those that she teaches.
Whether you train on your own, in a group, or you are an instructor who struggles for ideas, or a club looking for ways to make your teaching consistent across groups and instructors, the Online Training Club can help you and those you train achieve success.
Here is an example of one fortnightly submission for three clubs: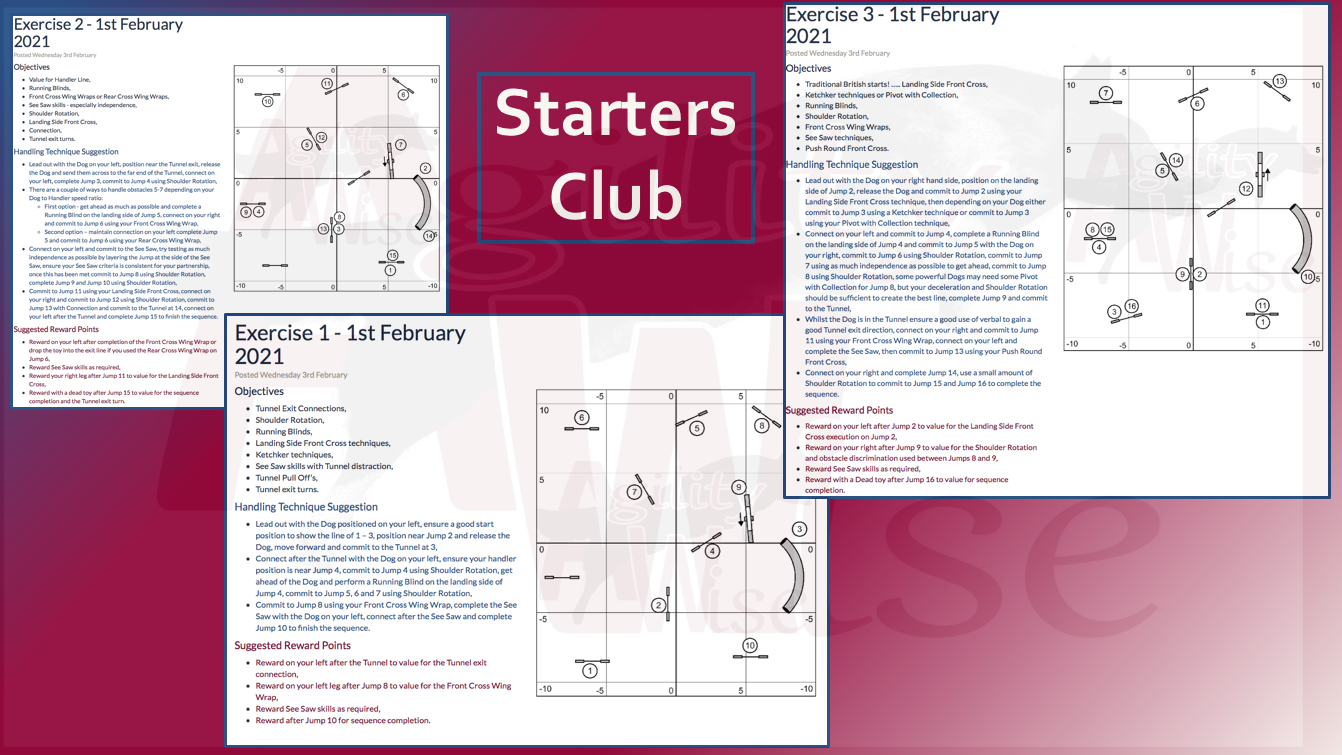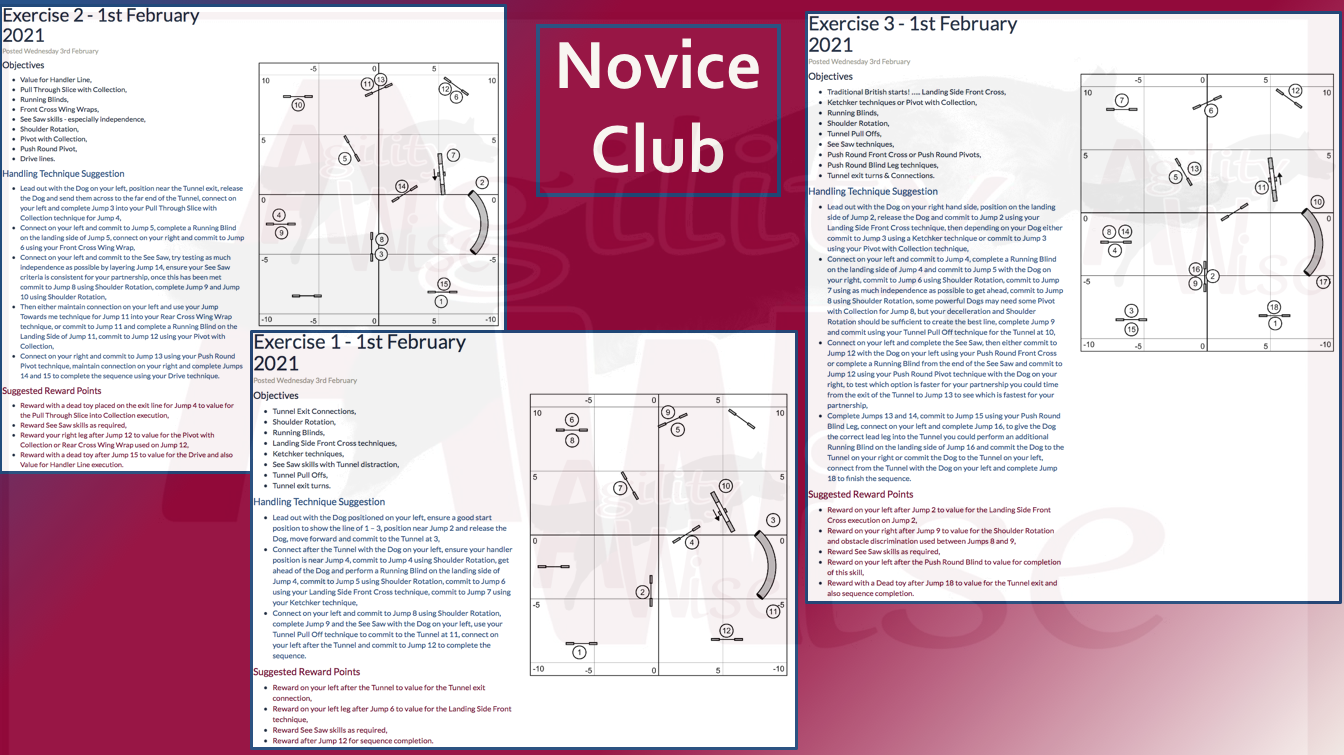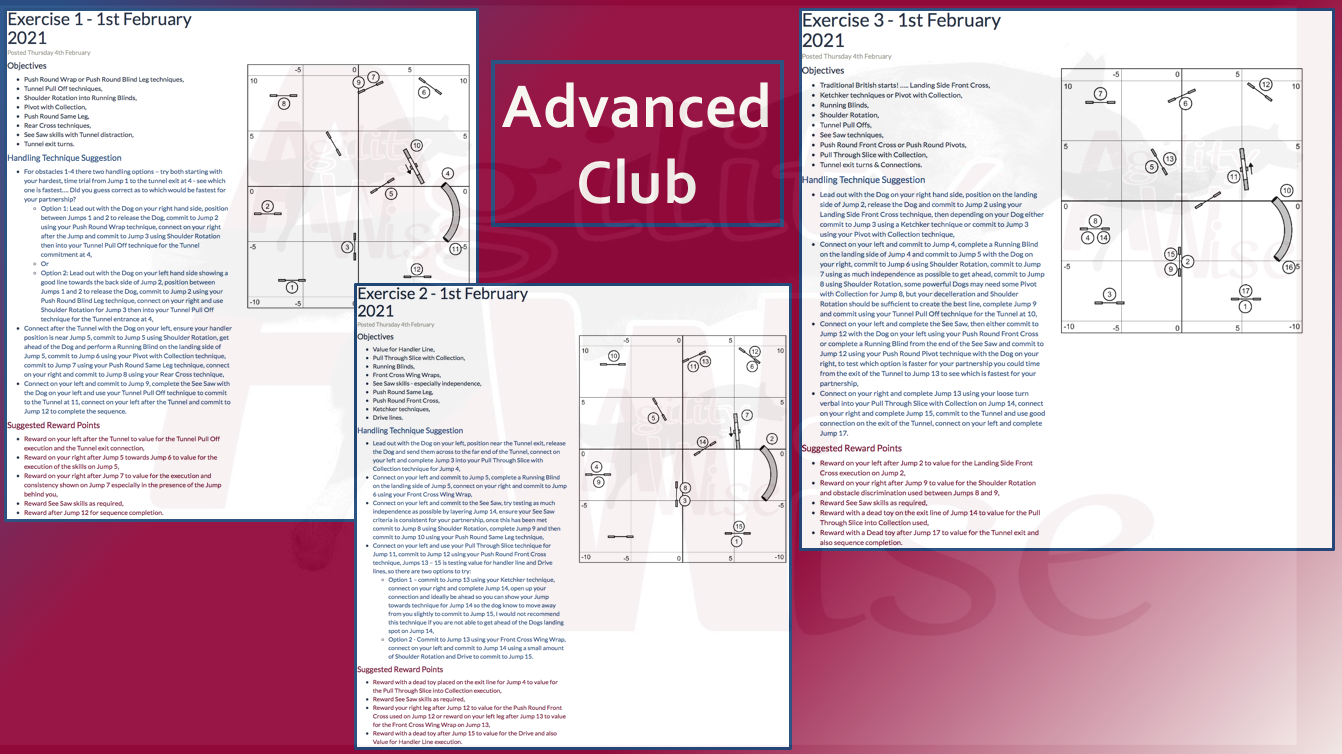 What do I need?
So, in essence this product takes the stress out of course design and session planning, this high-quality product enables you to focus on your training and leave us to complete the planning for you based on our winning methods. A full set of equipment is required to build sessions, however for those with less equipment you can take snap shots of the designs or use the content to act as a refresher to your face to face training session.
---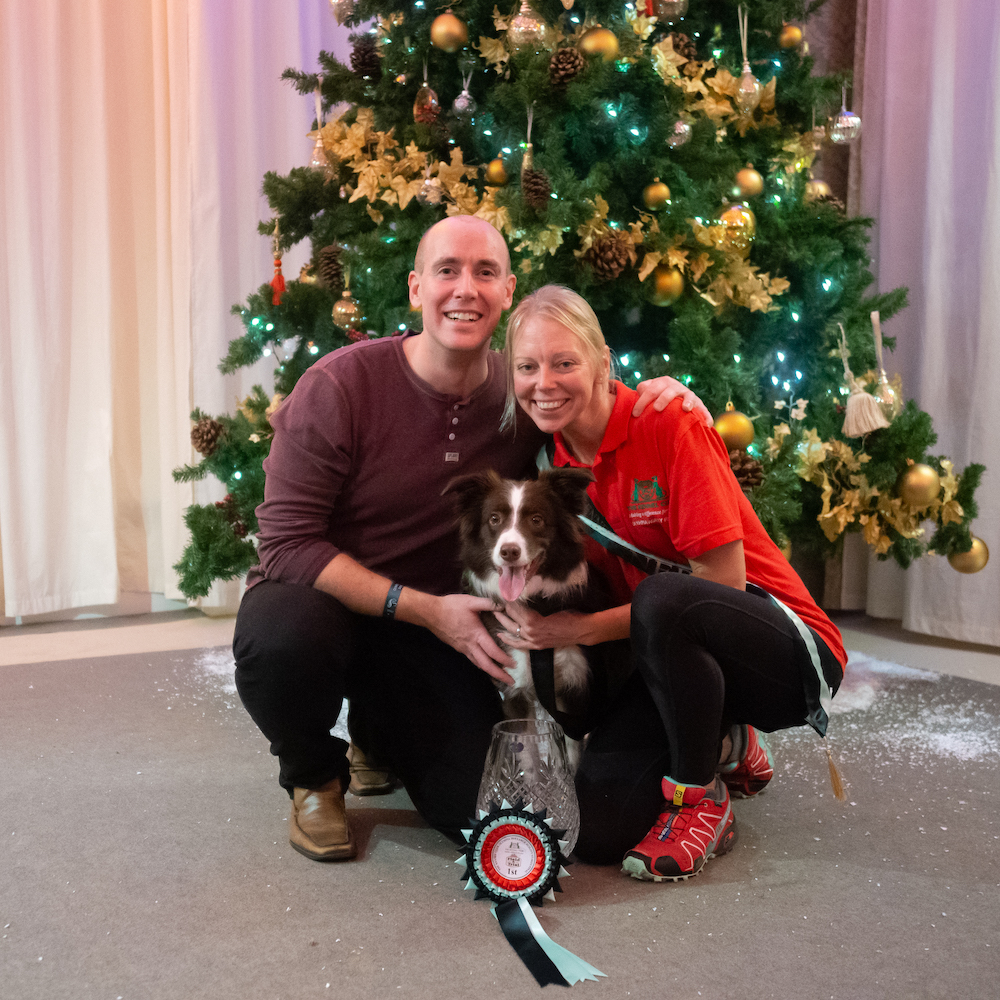 Natasha, Matt & Pebbles celebrating the Kennel Club Olympia Agility Dog of the Year win in 2018 - Photo by Yulia